Refreshing orange and carrot smoothie
Contains ads
I'm totally in love with healthy smoothies, especially when they're as refreshing as this orange and carrot smoothie. Since Tom is not a big vegetable fan, there is always an extra portion of vegetables for him to drink. So I can quickly and easily smuggle something healthy into his eating plan. And luckily he shares my smoothie love. :)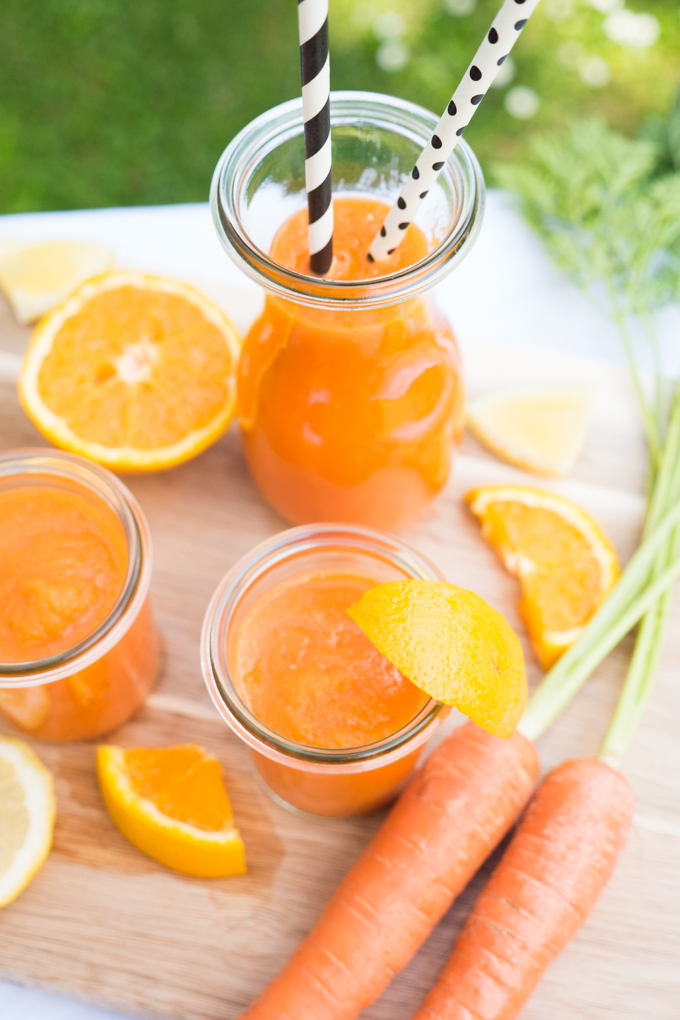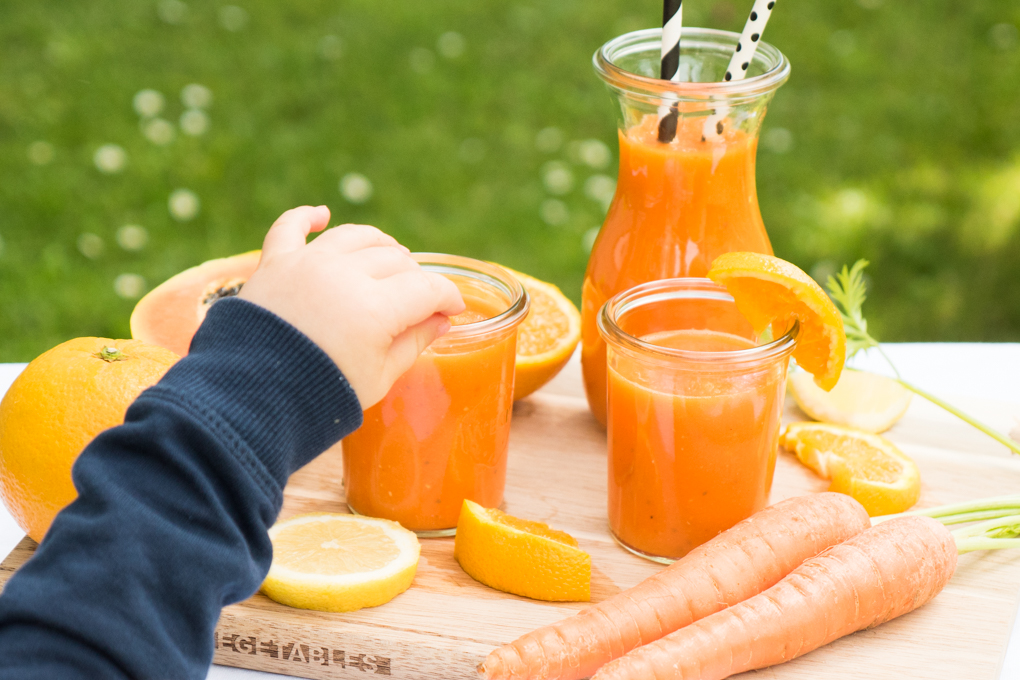 I stand with him almost every day at the blender and prepare a lot e colorful power drinks too. The Smoothie for drinking in the afternoon or on the playground, a colorful Smoothiebowl garnished with fresh fruit or a refreshing smoothie ice cream - We love this vitamin kick for in between!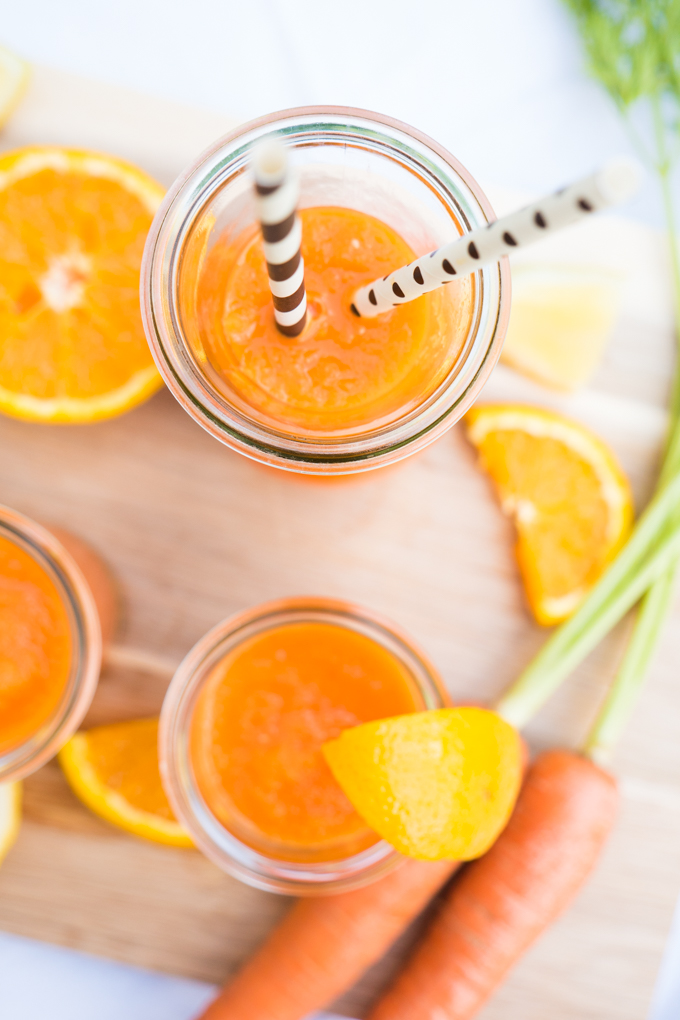 Orange-carrot-smoothie - My summer vitamin-bomb
In addition to the green variant with baby spinach, I like the most at the moment this fruity smoothie with citrus fruits and carrots. It provides the necessary refreshment on hot days and is full of valuable ingredients thanks to the oranges, carrots, papaya, lemon, ginger and chia seeds.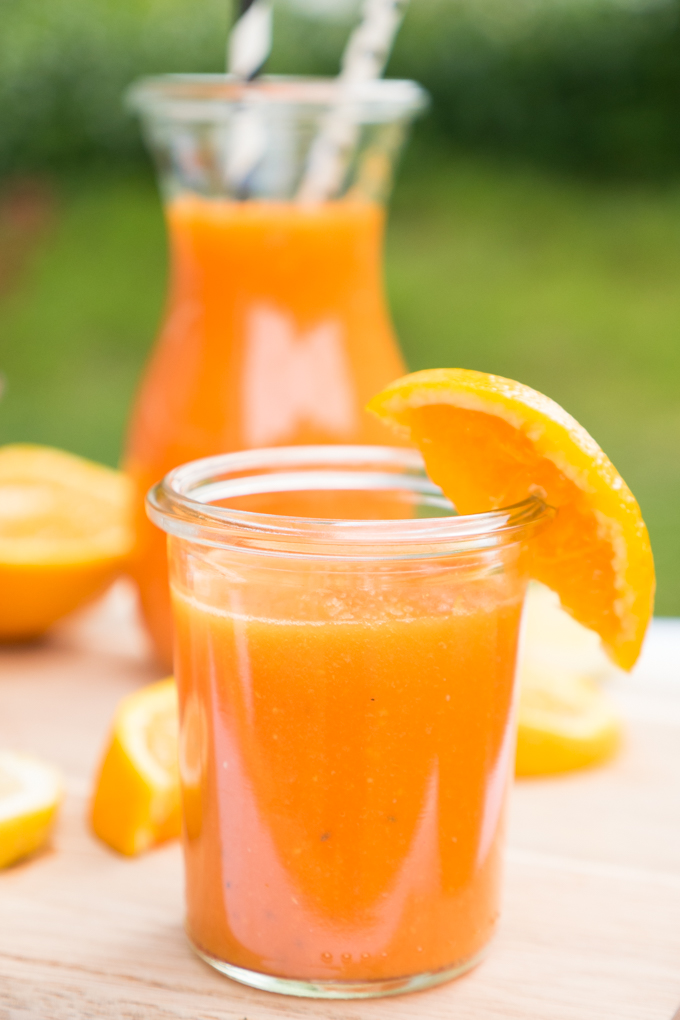 Oranges strengthen the immune system and are veritable vitamin C bombs. Already 200 g of oranges are enough to cover your daily requirement of vitamin C. A wonderful addition to the fruity orange are carrots. If you do not like eating it, you should definitely try it in the smoothie.I find it so convenient when a device has multiple functions and I save a bit of space in my already small kitchen! Now I can finally make citrus fruit smoothies with just one device. I also use the citrus juicer attachment of my new combi unit for pure breakfast juices made from oranges, lemons, grapefruit or lime.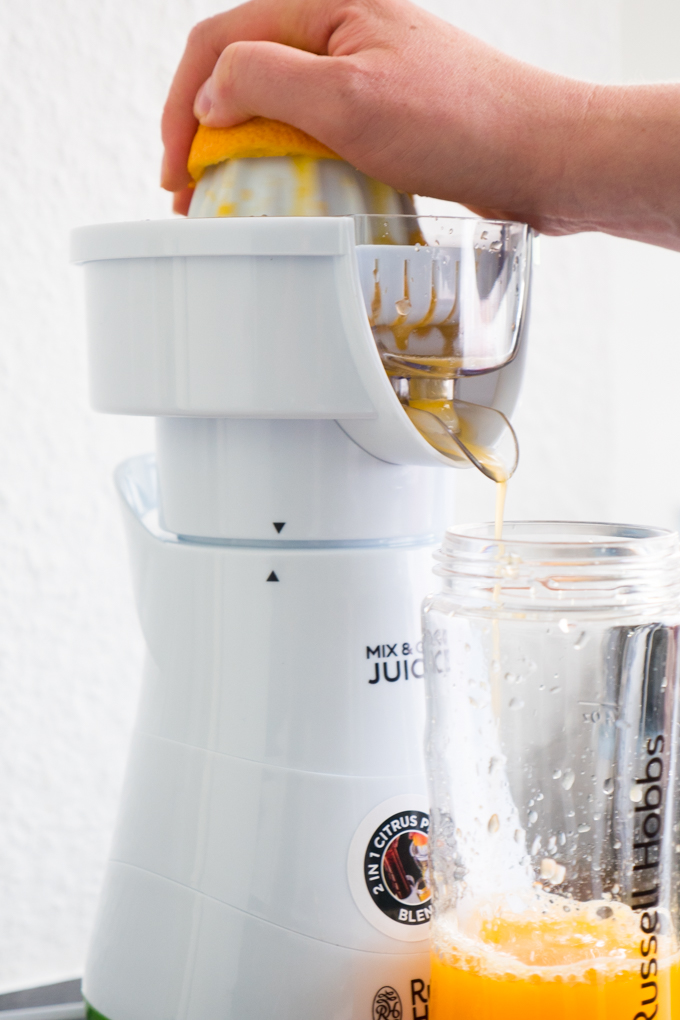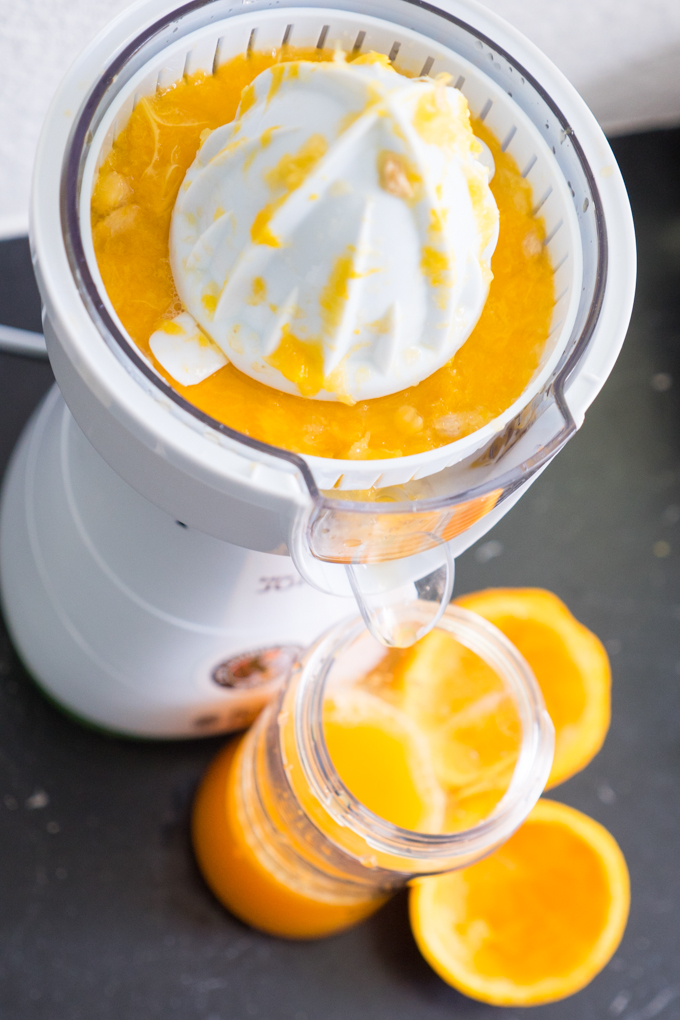 The Explore Smoothie Maker Mix & Go Juice by Russell Hobbs is small and handy, has a 300 watt motor and is supplied with two collection containers, which can also be used as a drinking bottle on the go.Mix well.
Fill the smoothie into glasses and enjoy.

Good to know

The recipe makes about 3 smoothies.

And now, let the healthy and delicious power smoothie taste good! I wish you many sunny days for that.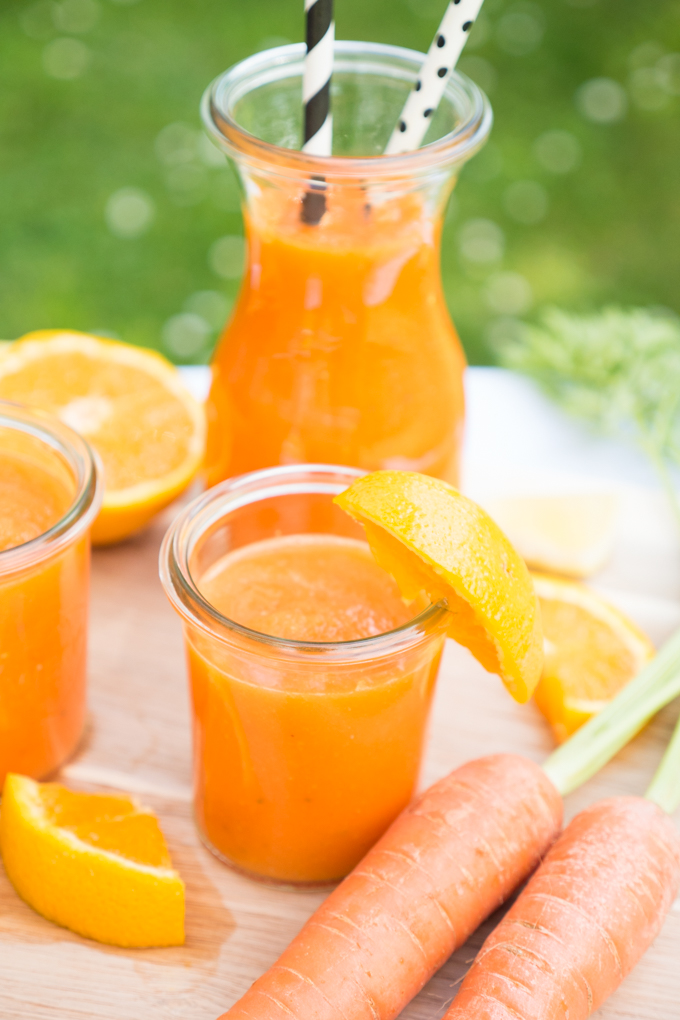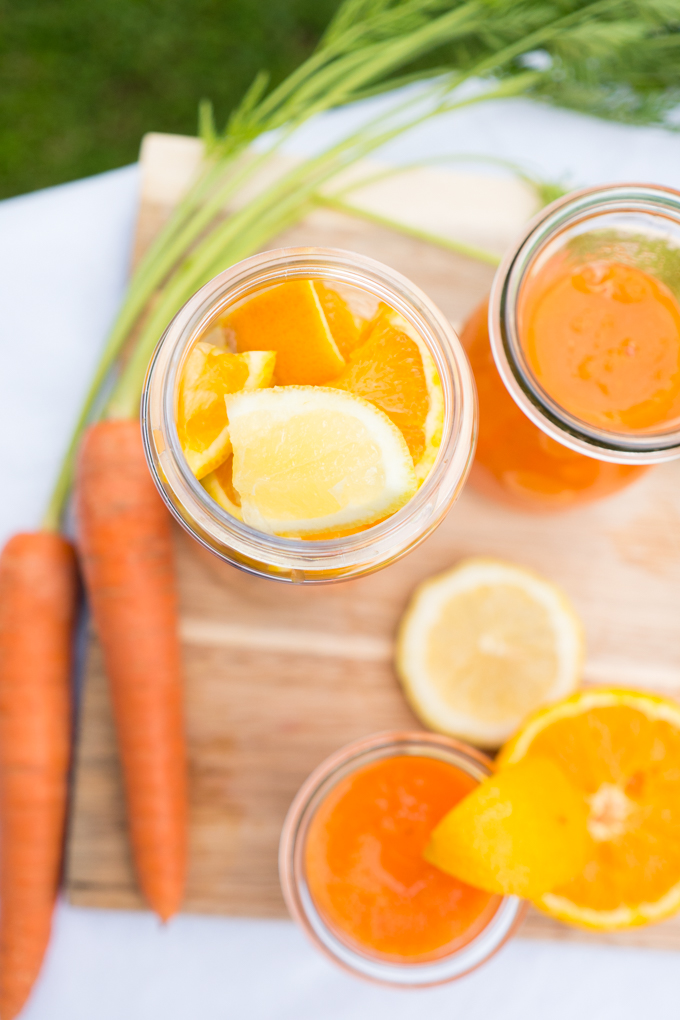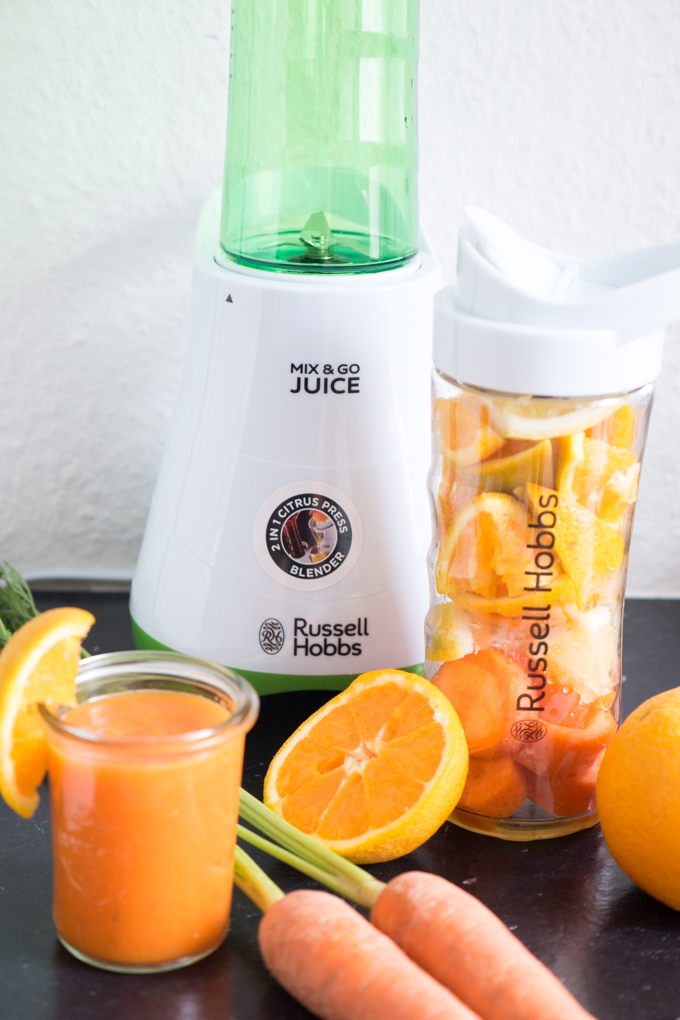 ADVERTISING. THIS CONTRIBUTION WAS MADE IN COOPERATION WITH RUSSELL HOBBS. MY OPINION TO THE PRODUCTS WAS NOT INFLUENCED. THANK YOU FOR LUCKY COOPERATION.